A leading celebrity site says that Aamir Khan as a wrestler in Dangal was no match to Salman Khan's wrestling in Sultan. As per a poll done for their readers, 63 percent said Salman Khan's wrestling avatar in Sultan was way better than that of Aamir Khan in Dangal.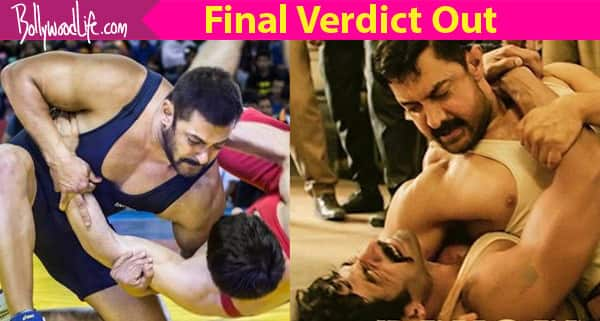 Well, the only thing we can say is that its not a 'fair question' to ask.
Salman Khan played an all-out wrestler in Sultan, whereas Aamir Khan played the role of a father/mentor/coach in Dangal.
So the question asked is not fair, and so the result of the poll does not make any sense.

And if people think Salman Khan's wrestling avatar in Sultan was better, why not take a look at this transformation video of Aamir Khan, where he goes from fat to fit. The video is motivational and will actually inspire you to hit the gym.
Besides, its too early to ask this question (despite it being unfair).
Wait for a few weeks, and then the poll will say a totally different story.
While Salman's films attract one particular kind of audience, Aamir Khan's films impresses all kinds of audience, including critics and regional fans (non-Hindi speaking fans).
So what do you guys think about the comparison?