One of history's deadliest phones, used by Hitler, will go on for sale and is expected to more than $500K.
It may not look like a weapon of mass destruction, but it was used by Hitler to scream orders to carry out offensives that would result in the death of millions of Jews.
The telephone used by Adolf Hitler will be put up on sale.
The red phone, with bits of its original black showing through, is engraved on the backside with the Fuhrer's (Hitler's) name and a swastika (Alexander Historical Auctions).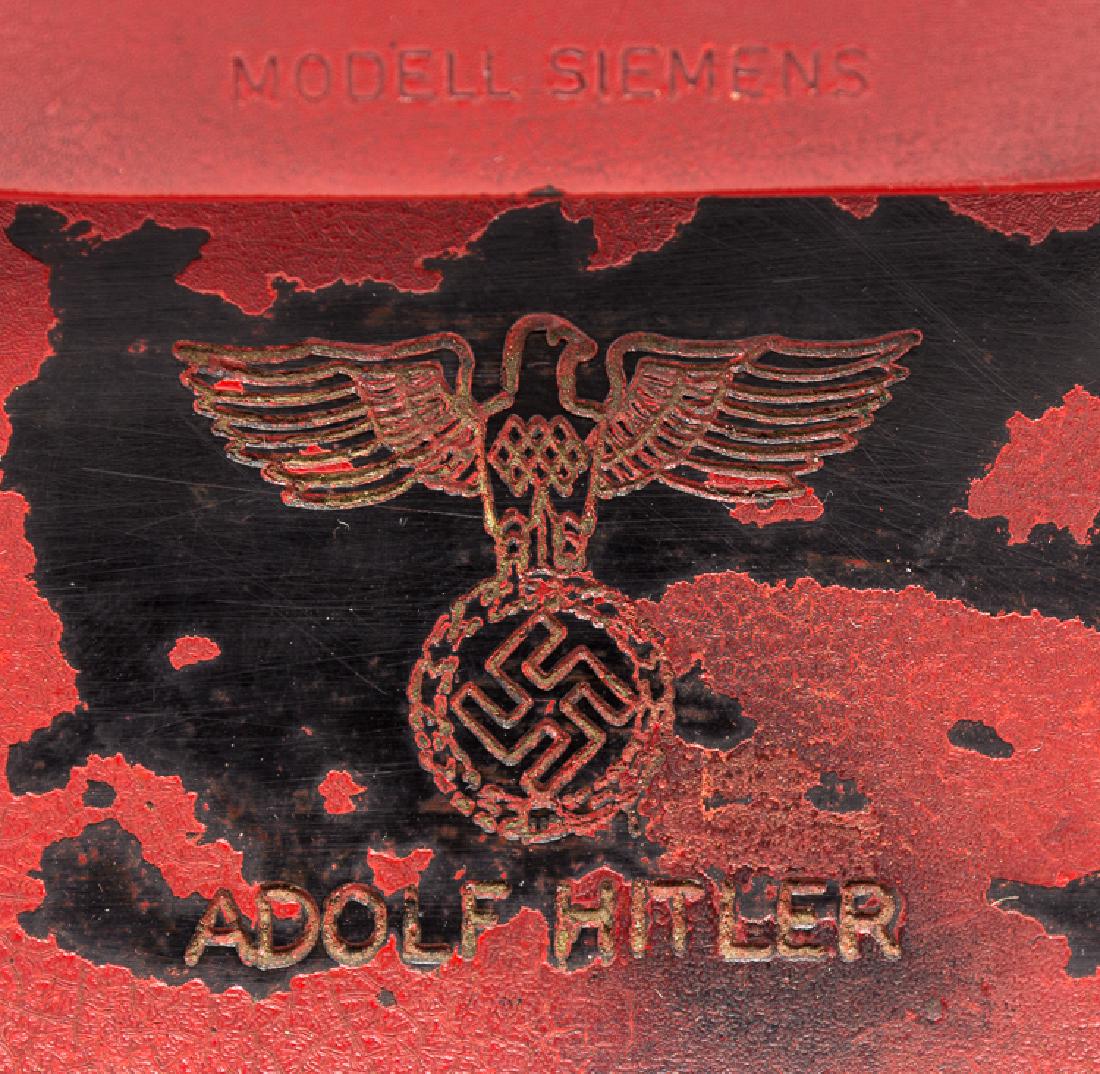 Experts say that history's deadliest phone should fetch as much as $500,000.
Among the last calls Hitler made on the phone:
Order the execution of his brother-in-law- General Hermann Fegelein for treason.
Instruct his aides to torch his apartments once he and his wife, Eva Braun had committed suicide.
Alexander Historical Auctions in Maryland calls the Bakelite phone made by Siemens "Hitler's mobile device of destruction" and says it was "arguably the most destructive 'weapon' of all time"; he is said to have used it during the war's final two years.
The phone was retrieved by Brigadier Sir Ralph Rayner from the 'Fuhrerbunker' in 1945.
The auction house explains that as the Russians gave Ralph Rayner (British Officer), a tour of the bunker, they offered him the black phone used by Hitler's wife, Eva Braun. However, Mr. Rayner said that his favorite color was red, and so they handed him Hitler's phone instead.
His other souvenir: a porcelain Alsatian dog statue that was presented to Hitler by Heinrich Himmler ( one of the most feared men in Nazi Germany), which Rayner saw on Hitler's desk. The dog statue, made at the Dachau concentration camp, could fetch $35,000.
These are not the only Hitler auction to grab recent headlines: An Argentine bidder spent more than $650,000 on Hitler's jacket and other memorabilia at a 2016 auction in Munich.

Watch: Hitler's phone for sale